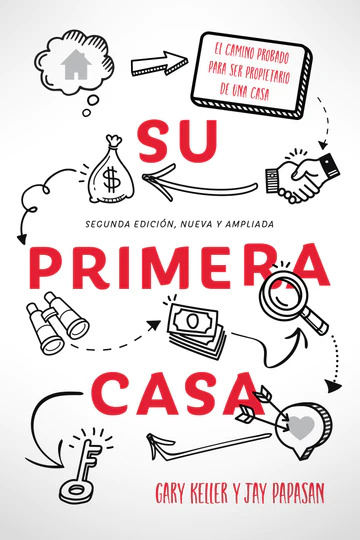 Author: Gary Keller, Jay Papasan
Montar en bicicleta, el primer beso, conducir por primera vez… ¡No hay nada como la magia de la primera vez! La aventura de comprar su primera casa es una experiencia inolvidable y, como en la mayoría de las aventuras, enfrentará dificultades, aprenderá nuevas habilidades y vivirá nuevas experiencias. ¿Alguna vez exploró seis casas de personas desconocidas en un mismo día? ¡Váyase preparando! ¿Alguna vez pagó más de seis cifras por algo? ¡Respire profundo! ¿Alguna vez tuvo que firmar un sinfín de documentos legales de una sentada (y disfrutó cada minuto angustioso)? Prepárese a escribir una y otra vez, pues uno de los momentos más inolvidables está por llegar. Formulada a través de cientos de entrevistas, investigaciones detalladas y décadas de experiencia, Su primera casa: El camino probado para ser propietario de una casa es su guía confiable. Su primera casa le va a ayudar a: Orientarse en el proceso de la compra, comenzando con la búsqueda de casa y terminando con el día de cierre Contratar a un agente inmobiliario que vele por sus intereses Conseguir un prestamista confiable Obtener las tasas de interés y las cuotas mensuales más bajas Identificar la casa ideal Elaborar una oferta de compra insuperable Negociar con los vendedores Asumir su nuevo rol de propietario con estilo y elegancia Esta segunda edición ha sido ampliada para abordar nuevas tendencias y compartir nuevas herramientas que lo ayudarán a encontrar, financiar y comprar una casa de la que se sentirá orgulloso por muchos años. Consulte el Seminario actualizado para compradores de vivienda por primera vez y los recursos en KW Connect. Nota: Su primera casa solo está disponible en rústica. Copias individuales disponibles en Amazon.
Innovative. Disruptive. Agent-First.
Join us – be a part of the vision and gain a trusted partner to stand by your side.
We're looking forward to welcoming you home.