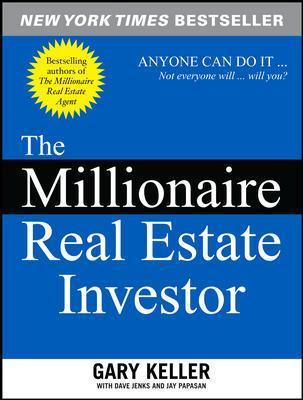 The Millionaire Real Estate Investors
Author: Gary Keller, Jay Papasan, Dave Jenks
Anyone can do it...not everyone will...will you? Based on extensive research and interviews with more than 120 millionaire real estate investors, Gary Keller's "how-to" guide reveals the models, strategies and fundamental truths millionaires use to become wealthy through real estate. But the New York Times bestseller isn't just about real estate. It also takes a hard look at the money myths that hold some people back from financial freedom, and the money truths that let others soar. MREI explores the "MythUnderstandings" about the way people view investing. For example, despite what most people think, investing by definition and design is not risky. Millionaire Real Estate Investors employ time-tested strategies to avoid risk and, in the end, take luck out of the game.
Innovative. Disruptive. Agent-First.
Join us – be a part of the vision and gain a trusted partner to stand by your side.
We're looking forward to welcoming you home.