Saturday Oct 28th 6pm - 8pm
Trunk-or-Treat at KW Southwest means we bring Halloween to our parking lot! Bring your family and friends to go trunk to trunk getting candy in a safe and fun environment. Last year we had over 1200 people attend.
Hosting a trunk at our Trunk or Treat event is an amazing experience. Here are a few benefits.
Community Engagement: Participating in our event allows you to interact and build relationships with the community in a fun, festive environment.
Creativity: Hosting a trunk provides a platform to express your creativity through unique themes and decorations.
Promotion: This event can serve as a community outreach tool and help increase visibility.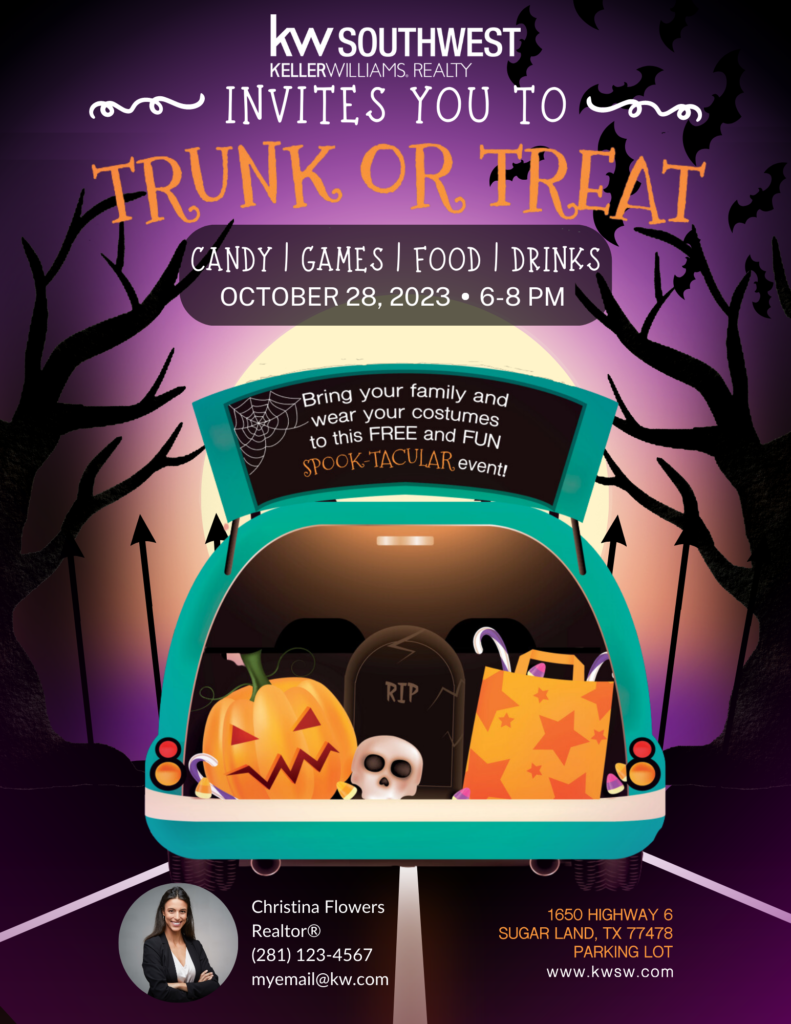 Trunk Or Treat is your event!  Share the flyer with your database. 
If you did not receive a flyer email team@agentmarketingdesk.com and we will create a flyer for you. 
Here is a video from last year
Questions? Contact Our Office